Sa Bai Dee,
              May I greet in Lao word "Sa Bai Dee" which means "Konnichiwa" and "Hello", and also mean good health and welcome all of you to visit Laos Festival 2021 at Yoyogi Park Tokyo, from 29 to 30 May 2021.
              Organizing annually the Laos Festival in Tokyo is one of the most important functions to deepen mutual understanding, to tighten friendship-cooperation, people-to-people relations between Lao and Japanese people. Moreover, beyond 6 decades friendship and implementing strategic partnership between Japan and Laos, the Festival has further received broader supports from the Japanese public with an increasingly huge numbers of attendants, over two hundreds thousands people in two days.
              Amidst the trusting atmosphere in Japan-Laos relations, on behalf of the Embassy of the Lao PDR to Japan, the Lao Government and people, I would like to express our sincere thanks and heartfelt appreciation to the Japanese Government and people, Friends of Laos in Japan for unswerving support to the Laos Festival.  
              The Festival would be more fantastic than ever.   Do Not Miss to experience the charm of Lao culture with full of unique ethnic identity, music, artistic performance (Lao dance like Lamvong and Basalop, Lao traditional instrument "Khean", Bahsi ceremony, Lao festival parade etc) and food and Beer Lao.
Laos Festival Organizing Committee
Lao Danceres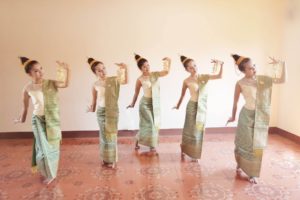 Lao Singers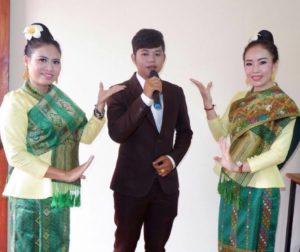 Khane player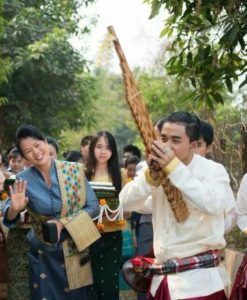 会場アクセス
〒150-0041 東京都渋谷区神南2丁目3 代々木公園イベント広場 

JR山手線 「渋谷駅」 ハチ公口から徒歩10分 /「原宿駅」から徒歩5分
地下鉄 千代田線 「明治神宮前駅」から徒歩5分 /「代々木公園駅」から徒歩5分
小田急線 「代々木八幡駅」から徒歩10分
お問合せ
ラオスフェスティバル実行委員会事務局

TEL: 03-6276-3090 FAX: 03-3370-5198 
代表MAIL: mail@laos-festival.jp (出店に関するお問合わせメール:shutten@laos-festival.jp)
〒151-0053東京都渋谷区代々木1-43-8(さくら国際高等学校内)