Laos Festival 2023
– the commemorative events for the 50th Year of ASEAN-Japan Friendship and Cooperation –
May.27-28. 2023 10:00~19:00
YOYOGI PARK EVENT AREA
Sa Bai Dee,
At the outset, I would like to express my warmest greetings to all of you in Lao language "Sa Bai Dee", which means"Konnichiwa"and also"good health"in Japanese language.
On behalf of the Embassy of the Lao People' s Democratic Republic, I am very pleased to welcome all of you to the Laos Festival 2023, after three-year suspension due to COVID-19, to be held on May 27-28, 2023 at Yoyogi Park, Tokyo. The 10th Laos Festival this year in Japan is held in the Commemorative Year of the 50th Anniversary of ASEAN-Japan Friendship and Cooperation, and the 68th year of Laos-Japan Diplomatic Relations.
Laos and Japan have enjoyed the long-standing friendship and good cooperation. As the strategic partnership since 2015,the bilateral relationship has continuously maintained, deepened and widened in various areas. The Laos Festival is one of the biggest events of Laos in Japan, which has contributed to enhance the friendship, particularly in areas of people-to-people and cultural exchanges as well as to promote business opportunity and networking between the private sector of the two countries.
At the Laos Festival 2023, you will enjoy Lao cuisines and beverages, among others (unique taste of Lao beer named"Beer Lao", coffee and tea), cultural dances, music, traditional experiences with Baci Ceremony and demonstrated Lao Rocket Festival"Boun Bung Fai", a variety of ethnic costumes, attractive Lao handicraft products and so on. Please do not miss to experience the unique charms of Laos.
Taking this opportunity to make this event happened, I would like to express my heartfelt gratitude to the Japanese Government and people, and all Friends of Laos in Japan for invaluable supports and cooperation.
May I wish all of you a good health, happiness, prosperity and great success in all of your tasks.
Kob Jai Lai Lai (Arigatou gozaimashita).
Laos Festival Organizing Committee
Lao Danceres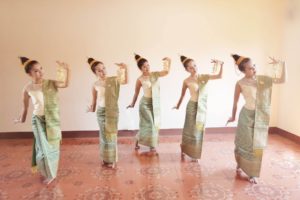 Lao Singers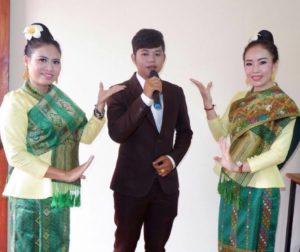 Khane player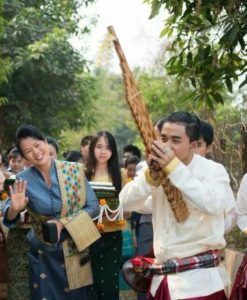 会場アクセス
〒150-0041 東京都渋谷区神南2丁目1 代々木公園B地区イベント広場 

JR山手線 「渋谷駅」 ハチ公口から徒歩10分 /「原宿駅」から徒歩5分
地下鉄 千代田線 「明治神宮前駅」から徒歩5分 /「代々木公園駅」から徒歩5分
小田急線 「代々木八幡駅」から徒歩10分
お問合せ
ラオスフェスティバル実行委員会事務局

TEL: 03-6276-3090 FAX: 03-3370-5198 
代表MAIL: mail@laos-festival.jp (出店に関するお問合わせメール:shutten@laos-festival.jp)
〒151-0053東京都渋谷区代々木1-43-8(さくら国際高等学校内)